Join our Talent Community!
Stay connected, learn more about Sigmoid, and know the latest in Data and Analytics!
Subscribe to SigBytes by Sigmoid!
Sigmoid's monthly newsletter- "SigBytes" covers thought leadership articles, industry highlights, blogs, and the latest data science and data engineering job openings at Sigmoid. Also indulge in interesting quizzes from the world of data engineering, AI, ML, and open-source technologies, and get a chance to win exciting prizes. Sign up now!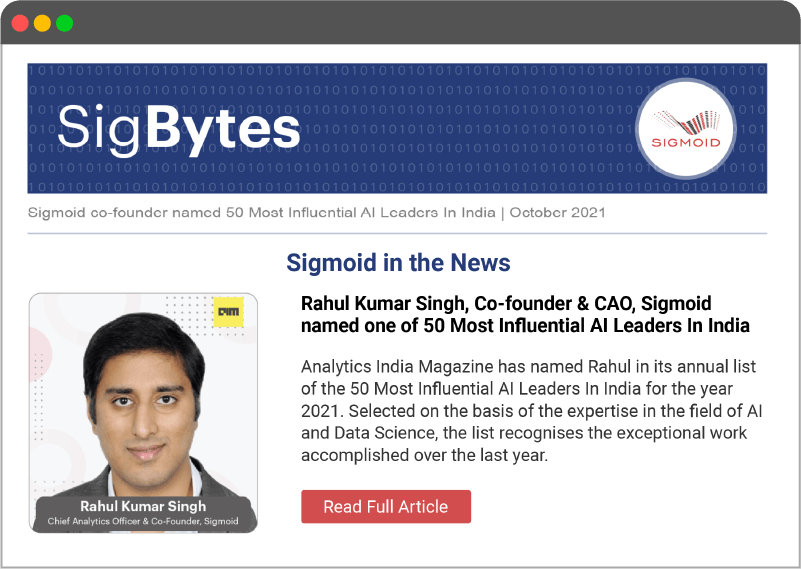 Sigmoid Talent Community Newsletter