COVID-19 has adversely affected the Global Economic Engine. It has impacted both – demand and supply side of the businesses. Consumer Behaviour has been fluctuating drastically and there is huge unpredictability. Initial analyses have provided some insight into behaviour patterns which show correlation with stages of COVID-19 penetration, but that is not enough to charter a response path. Multi-faceted approach for customer experience analytics is the need of the hour!
COVID-19 Impact on CPG
CPG industry is facing a unique challenge – irregular and unpredictable spikes in demand coupled with inventory management and logistics issues.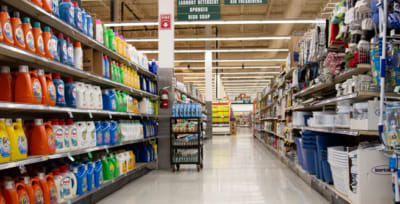 The Situation
Constant flux in consumer sentiment and behaviour
Pressurised supply chain
Reduced manufacturing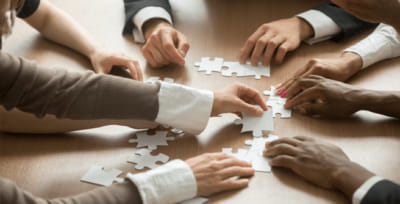 Management Challenges
Tried and tested planning methodologies seem to be inadequate

Traditional forecasting methods could prove detrimental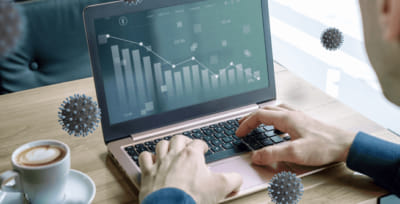 The Response
Making sense of the sudden changes in the macro environment

Analysing impact on business health responding quickly, effectively
The Solution
At Sigmoid, we are helping CPG leaders make sense of the current situation using advanced CPG Data Analytics on big data from diverse sources and market tested response frameworks.
We are helping brands to set up WAR ROOMS and equipping them with a BI engine to successfully understand and manage demand/supply side issues and effectively handle inventory, assortment, pricing and promotions.
War Room

Sigmoid's Data Science and Data Engineering Teams are swiftly enabling Enterprises with Data and Dashboards
Conceptual Data Stack Architecture for CPG Enterprises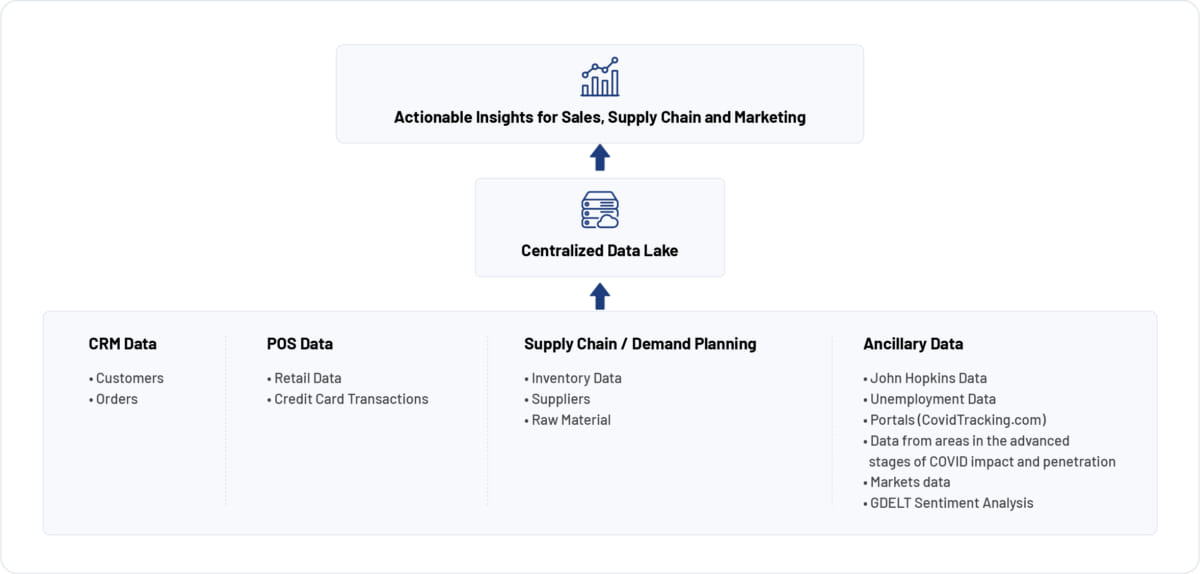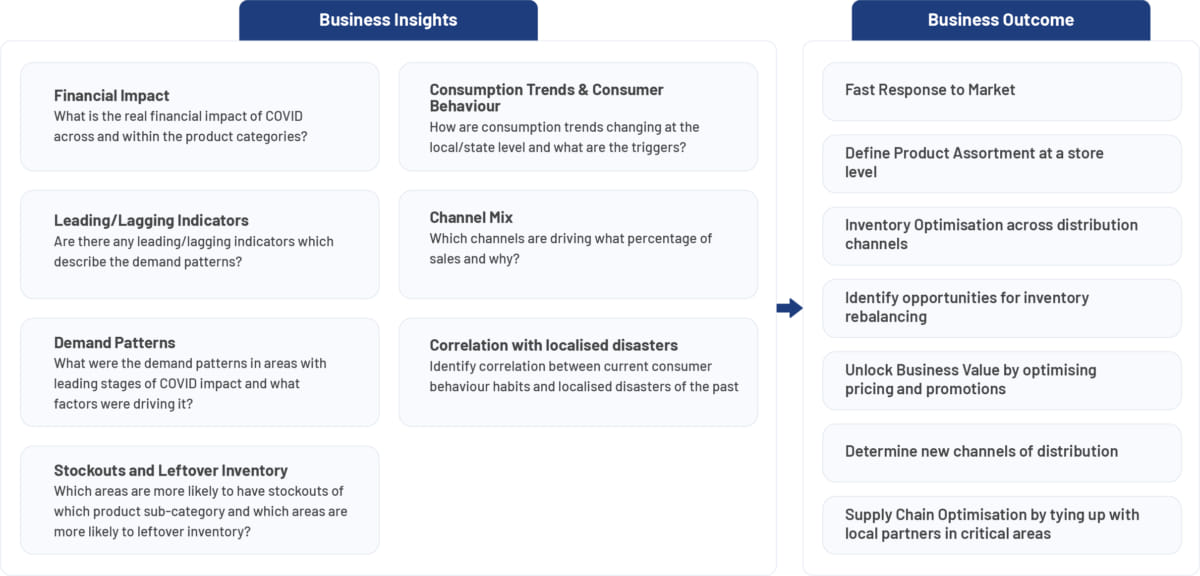 Work that we are doing for a Top 10 Consumer Goods Brand
COVID-19 Impact Analytics for a CPG Customer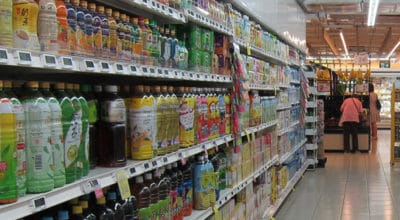 The customer is a multinational consumer products company selling the top 10 consumer goods brands in areas of household, health care, personal care and veterinary products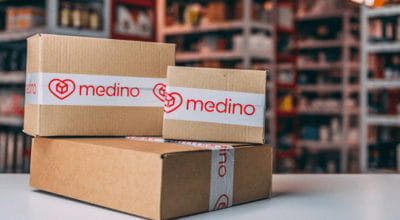 They want to analyse the impact of COVID-19 on their business in terms of supply and demand, changing buying patterns, supply chain planning and marketing channels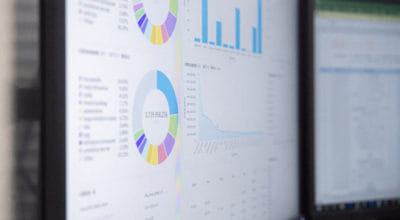 Sigmoid is helping them build a BI platform to ingest data from multiple data sources and provide insights and analytics on various aspects of the business relating to COVID-19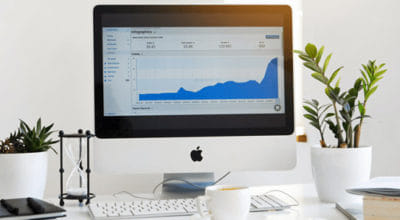 This rapidly built scalable big data solution that adapts to the wavering patterns of consumer behavior during these pressing times is a real-life implementation of COVID-19 impact and businesses can seek to leverage such solutions to alter their course and respond better
Use COVID-19 Analytics to Respond Faster
Sigmoid is set to build detailed customer analytics and COVID-19 dashboards for its customers by consolidating the company's internal data and publicly available infection data in a centralized view, to empower war room teams. Our in-house expertise in both data science and data engineering reduces the time businesses conventionally take to go to market, ensuring supply chain optimization.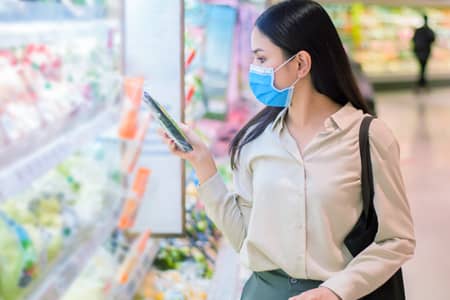 Data Analytics for CPG in the COVID Era
As of June 23, 2020, there are 9.2 million confirmed cases of Covid-19 worldwide and about 474,998 fatalities. When the virus started spreading beyond China and Singapore in March, governments shut down borders, offices and businesses closed, and people stopped going out of homes— the world came to a screeching halt.